Sunday brought forth plenty of rain for Lincoln's 3rd birthday. This failed to dampened the kids' spirits, as they all helped to unwrap the multitude of presents he received.
Josh, Zander and Phil all help Lincoln with his presents
Before the party started, there was more fun and games on the Wii, especially for the kids - big and small - with Just Dance. The big kids, Helen, Leaf and Phil were very prevalent, as was Maddi, who just loves to dance. Josh showed mild interest, while Jessie refused to participate.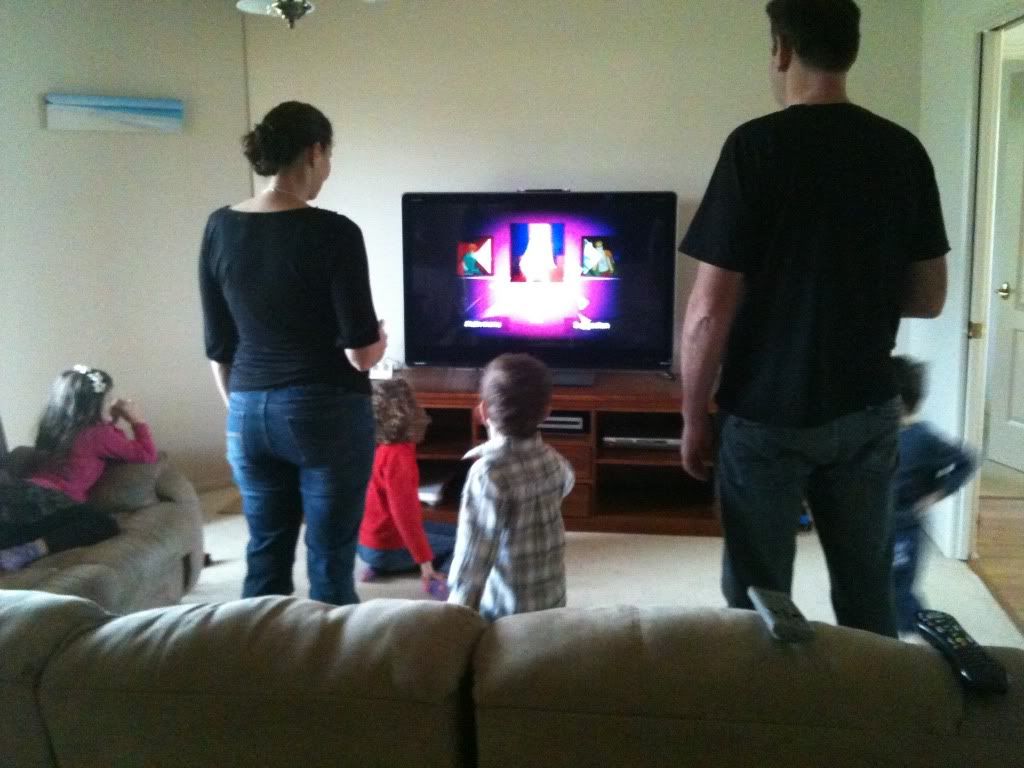 "Dancers! Start your engines!"
I was even able to drag out Guitar Hero for a bit of extended metal, which was good, given that the only other time I had played it was in the same lounge room.
Leaf's sister Mel and her husband Dave and family came over to help celebrate Lincoln's birthday, with party food and cake on offer, before we packed up and headed for home just after 1.00pm. The trip home was even more prestigious, as we did it in a record time of three hours and fifteen minutes. Great driving was the star of the day. :)
All in all we had a great weekend with the Wade's. It is a shame that it is so far away, and that we are all so busy and can't do it more often.