After many attempts at plans to make a Sydney trip with the boys, and all of them having fallen through in the past, we got underway today, and had a smashing day.
Kearo and I left West Kiama around 9.00am, and after a journey catching up on what was happening in each others lives and talking about the usual subjects of sport and music, and especially enjoying the 17 hours journey up King Street in Newtown, we arrived at our first destination, that being Utopia Records in Sydney. I must admit that, with $875 in tax money ready to be spent on something for myself, I had wanted to find a piece of memorabilia to hang in The Metal Cavern. However, on perusal there really wasn't anything that was woth the money they wanted, and after an hour I decided to hang onto my money for another day.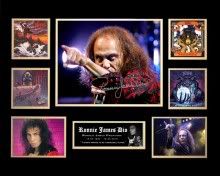 The piece I had my eye on. $90 proved too much, given signature was only printed.
After Bono had arrived, and Kearo had made our only purchases, we headed down to Darling Harbour to meet Joel at the old James Squires Brewery, where we had a couple of pints of their finest and a bite to eat for lunch.
From here it was off to Homebush, where our first destination was Skoda Stadium to checkout the Greater Western Sydney Giants playing North Melbourne in the final round of the AFL season. It was our first look at the new stadium, and it really is set up well. GWS gave it to the Kangaroos too, only a couple of goals down at half time, and still a chance until about five minutes into the final quarter. Decent hot dog there too, the Atomic. Well worth checking out.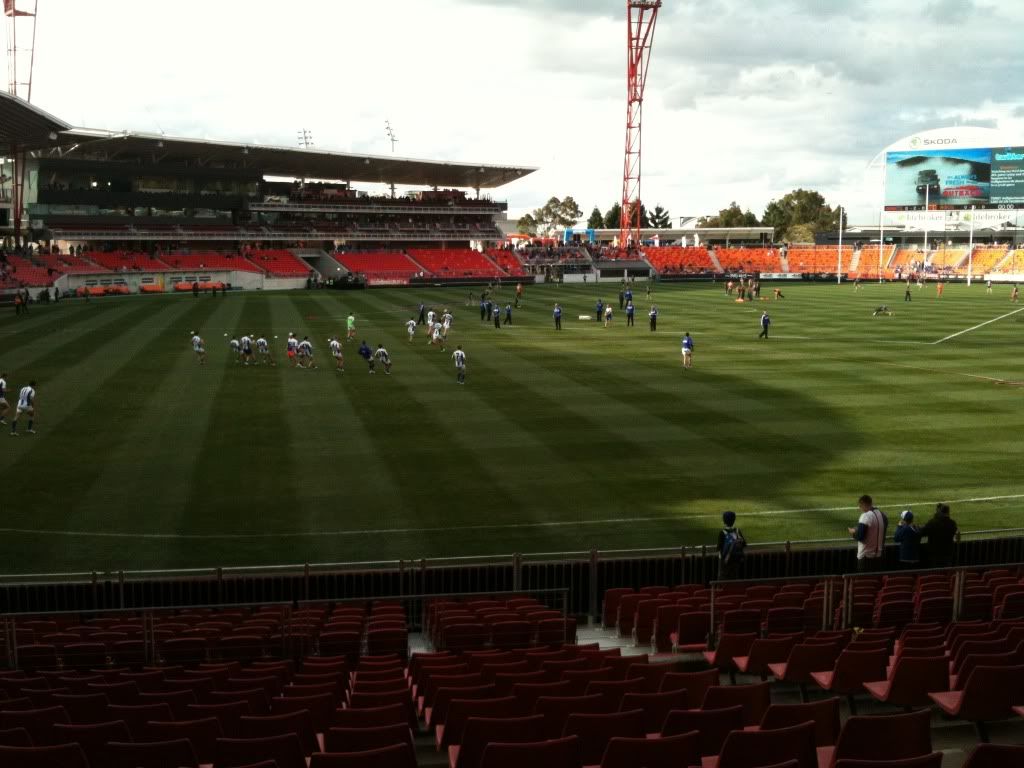 Pre-game at Skoda Stadium
Kearo, Joel and Bono enjoying the atmosphere
After this game was over, we headed across the road to ANZ Stadium to watch minor premiers Canterbury bury the under-achieving Roosters. The stadium has improved since I was last there, the action is not as far away as it once was. Kearo, as a Bulldogs supporter was ecstatic with the game. Bono, as a Roosters supporter, was less so.
Pre-game at ANZ Stadium
All in all, it was a great day. I haven't spent a day with my oldest friends in a long time, and I really wish we would do this more often.