With all three kids lasting until 1.00am with our NYE guests the Fulton's and the Kearin's, and with Helen and I not moving into the world of sleep until after 2.00am, it was a sleepy household that began the new year.
Majority Rule decided that we would take a trip to Albion Park pool for a swim on a day where the temperature reached a pleasant 30 degrees. Helen and the kids enjoyed 90 minutes of bliss, while I managed to avoid having to get more than my feet wet.
After KFC lunch on the deck (and let me say here that the Zinging Double is completely overrated trash, and that we won't need to go to KFC for another 6 months now), the kids played upstairs, while Mum and Dad enjoyed a game of darts with their new dart sets from Xmas. While overall our game hasn't improved, the new darts definitely make a difference. We should make the effort to play more. Perhaps when I move the dart board upstairs with the pool table into the Ultimate Games Room... but more on that dream later...
Helen also began her restoration of her parents' old furniture, and improvements have begun to show.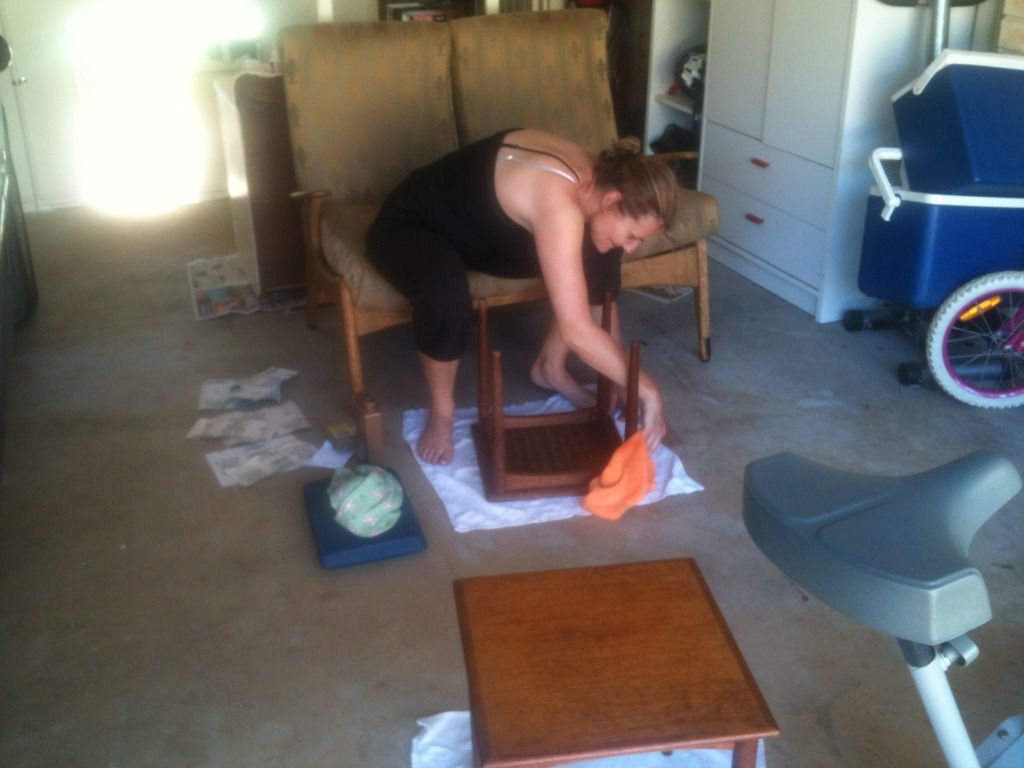 Josh also showed his prowess in cricket via Simon Katich in the Big Bash clash between Hobart and Perth.